Stylish Looks Using Pinterest as Your Muse : Style your Green Bottoms
What inspires your outfits?

 
There are many people out there using Pinterest- according to Pew Research, 31% of people use this platform. Often used for inspiration, this site has a large amount of style inspiration for many types of people in many walks of life. Creating stylish outfits can be time consuming and exhausting sometimes
- we get it.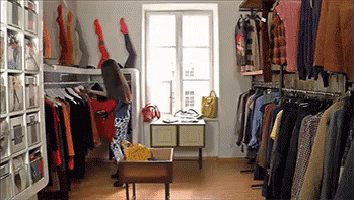 Let's start with a few easy steps for creating cute stylish outfits before we jump in !!
Creating outfits that are stylish and chic : 
Creating outfits with style can seem daunting, but with a few key tips, you can be on your way to looking fashionable and put-together in no time.
Start with a statement piece: Choose one item in your wardrobe that you love and build your outfit around it. This could be a bold blazer, a patterned skirt, or a pair of statement shoes.
Mix patterns and textures: Don't be afraid to mix and match different patterns and textures. A polka dot top can look great with a striped skirt, or a leather jacket can add edge to a floral dress.
Play with proportions: Experiment with different proportions by pairing oversized pieces with more fitted items. For example, a flowy blouse looks great tucked into high-waisted skinny jeans.
Accessorize: Accessories can take an outfit to the next level. Try adding a statement necklace, a colorful scarf, or a fun pair of earrings to complete your look.
Be confident: The most important part of any outfit is the person wearing it. Wear what makes you feel confident and comfortable, and you'll always look stylish.
It can be so easy to recreate a Pinterest inspired look with what you have in your closet - it can be fun mixing and matching and adding your own twist to the look as well. Our store loves to have colored bottom options other than your typical blue jean. Green linen pants and our Olive Jogger have both been popular in the past and are currently trending in store. We went ahead and picked out two outfits with green bottoms from Pinterest to show you just how easy it can be !!
PINTEREST LOOK :
STYLED WITH SIX CYPRESS BOUTIQUE :
PINTEREST LOOK :

STYLED WITH SIX CYPRESS BOUTIQUE :
There are many ways to style green pants depending on the occasion and your personal taste. Here are a few more ideas:
Casual look: Pair your green pants with a white t-shirt and sneakers for a relaxed and effortless outfit.
Office attire: Wear your green pants with a crisp white blouse and a blazer for a professional yet stylish look. Adding black heels or loafers will complete the outfit.
Bold statement: Go for a monochrome look by wearing a green top with your green pants. You can choose different shades of green or add a pop of color with accessories.
Chic and trendy: Style your green pants with a denim jacket and ankle boots for a fashionable and comfortable outfit that's perfect for a day out with friends.
Remember, the key to styling green pants is to be confident and have fun with it. Experiment with different colors and textures to find the perfect combination that suits your personality and style.
---