We have all been there…
You're browsing your favorite online boutique and you see a word in the description that seems like a whole other language. You think to yourself, it could very well be French.. a lot of fashion terminology is certainly derived from France. You take a moment to look up the word "ensemble" and learn that what you understood as a group of musicians, ALSO means a set of clothes that are meant to be worn together and harmonize well. This can be used to explain coordinating outfits for a family photo, a suit set or even an individual's outfit.
The fashion industry has so many layers ( no pun intended) to understand and the terminology can be daunting at times, so let's make it a little easier for you !!
Let's take a deeper dive into some more Fashion Terms Explained :
Fashion Forward
Fashion forward styles are styles that are cutting edge and have yet to become popular but are more than likely to do so in the near future. It is common to hear celebs and influencers to have this trend setting quality in fashion. They are what propel trending items fashion in the modern world.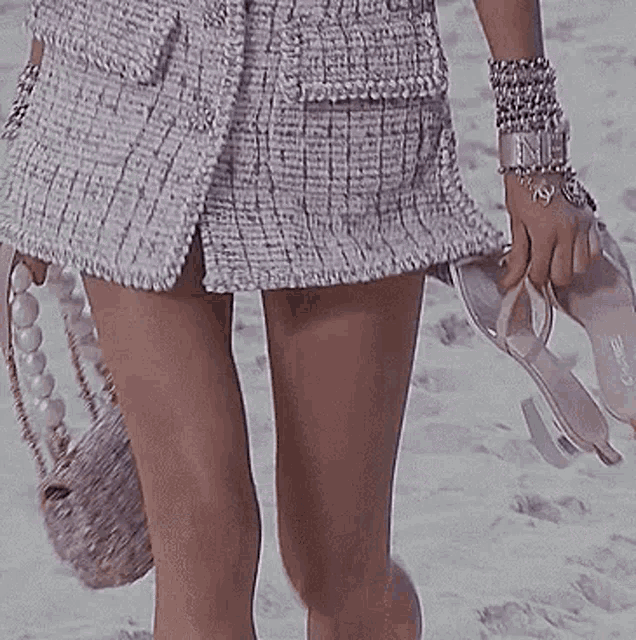 Preppy 
The "preppy" style consists of clean and upscale attire. Preppy refers to the prep school attire fashion trends that typically consist of pleats, tennis shoes, crew neck sweaters and penny loafers. However, the "preppy" style has evolved from generation to generation and has had some differences in styles, fits and cuts, but the clean and upscale description remains the same.
Asymmetrical
When an article of clothing is created or designed so that one side of the item is not the same as the other. You will often hear this referred to dresses with a longer hem in the back than the front or a blouse that is longer on one side than the other. 
Empire Waist
When a blouse or dress has a waistline that is directly below the bust. This can be a very dramatic, elegant flowy dress or blouse and will typically have billowing fabric below the empire waist for that dramatic feel. These dresses are flattering and are often picked for maternity shoots, bridesmaid dress, and ball gown formal events. 

Dolman Sleeve
We love a good dolman sleeve at Six Cypress Boutique!! Common among peasant style tops, a dolman sleeve refers to a sleeve that is tightly fitted around the wrist but will flare out creating a balloon style fit at the arms. Often you will see silky, chiffon like blouses with this feature.
Peplum 
A flared section on a jacket, blouse, or dress that extends outward from the waistline. The extra fabric can accentuate your curves while still covering your stomach or mid section depending on where the fabric begins to flare. A great option for all body types !!
Ruching
When an item of clothing gathers fabric to create a ripple like effect. This effect can add texture to a form fitting article of clothing and can also provide an ample amount of stretch to the article of clothing as well. A great example of ruching is on maternity clothes on the side seam creating that extra stretch !!
Shift Dress 
Simple and straight. This 1960's inspired dress is a classic fit and can be worn by many body types. This dress fit is often mistaken for sheath dress. A shift dress will NOT fit close to the body, where a sheath dress will hug your curves. 
A- Line 
A great way to remember what an A-line dress refers to is to look at the letter "A." The dress or skirt will be more narrow and form fitting at the top by the bust and waistline but then will begin flaring much like the shape of the letter A. 
Inseam
The measurement referring to the distance between the center crotch seam to the hemline of bottoms. This is typically referring to denims. You will also see the rise of the denims, which refers to the measurement from the crotch seam of pants to the top of the pants and will decipher whether the pair is low, mid or high rise.
Fluted Hem
A wide strip of fabric this is gathered and sewn together. This is most often seen on skirts where the skirt is slim at the waist and the hip but the sewn together gathered fabric flared at the bottom hem of the skirt. This mermaid fitted skirts as perfect example !!
Cap sleeves
A sleeve that will hang over the edge of the shoulder but does not cover the full shoulder or armpit. Closer to a muscle tank but has more fabric covering shoulder. 
Herringbone
A V shaped weave that is meant to resemble a herring fish skeleton and can translate to small and short parallel lines creating the herringbone pattern. This pattern can be seen on tweed, wool and classic outwear styles. 
Mock Neck
A top that has a high neck and will cover most of the neck but does not have enough fabric to be folded over on itself or to be considered a turtleneck.
Acid Wash
A treatment that is done on a fabric that is meant to give an effect of bleach and fading on the fabric. This provides a unique two tone look to the fabric and is often associated with denims and typical 80's and 90's fashion.
I hope this cleared up some fashion terms you have been unsure about !!
---